Home
Mean Street custom guitars, Kramer 5150 guitars, custom guitar stands, featured guitars Jackson holoflash, Quilt top Frankenstein, EVH Eddie Van Halen and Industrial diesel steam punk designs.
Welcome to Mean Street Guitars...Made in the USA & trusted all over the world! est. 1999
If you don't see what you're looking for...email me for custom order quotes
~Custom paint on your guitar..see Custom Shop page~
Why play the same guitar everybody else has...play something different!
meanstreetguitars@gmail.com
Checkout the new Holoflash/LightFX finishes on youtube…adding more videos soon.
New HoloFlash/LightFX page…click "Guitars" page above
Mean Street Custom Guitars Unchained Tour Model Holo5150 N3
Mean Street Unchained Tour Model LH w/HoloCrackle finish
Mean Street Heavy Relic Blackout Pipeline model
Custom Tele body w/relic'd American Flag paint job…gotta love it…
EVH USA Wolfgang relic project
I don't offer this "exact" relic paint job but I do offer different options…email for info
EVH Wolfgang Special w/Blackout paint job
Mean Street Metallic Pipeline Tour Model
Mean Street Unchained Tour Model & Kramer 1984 w/Blackout graphic
Mean Street Multi-Stripe paint job on customers guitar
Mean Street LightFX/Holo5150
Mean Street HoloCrackle 420
Mean Street Blackout Pipeline
Mean Street "Blackout 001"
Mean Street "Blackout 000"
Mean Street Industrial Peavey EVH Wolfgang "Fueled"
Mean Street Tour Model "Arm The Homeless" without graphic...very clean lines. Satin finish.
Mean Street "Black Fusion" full body "LightFX" paint job w/black tint clear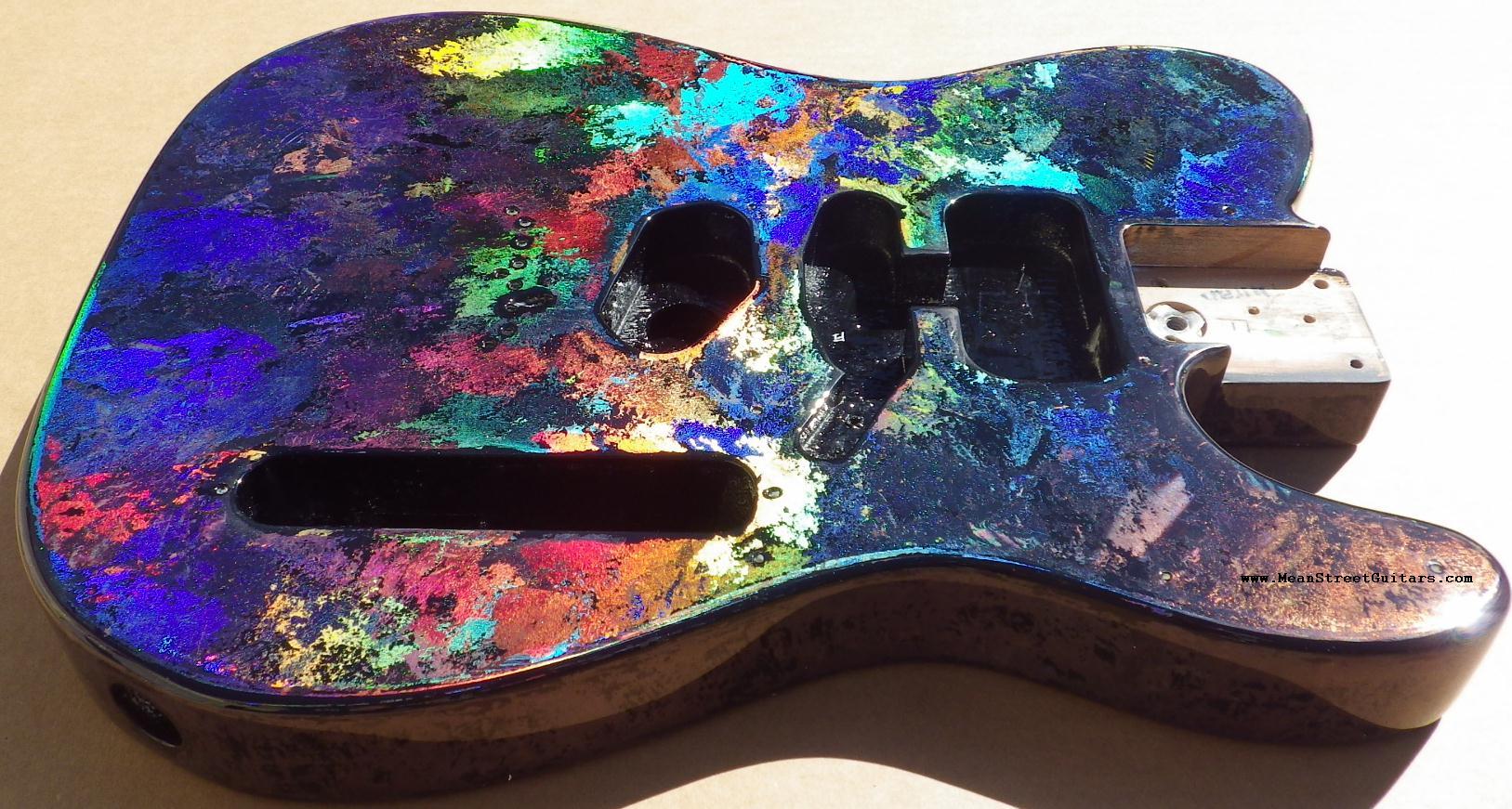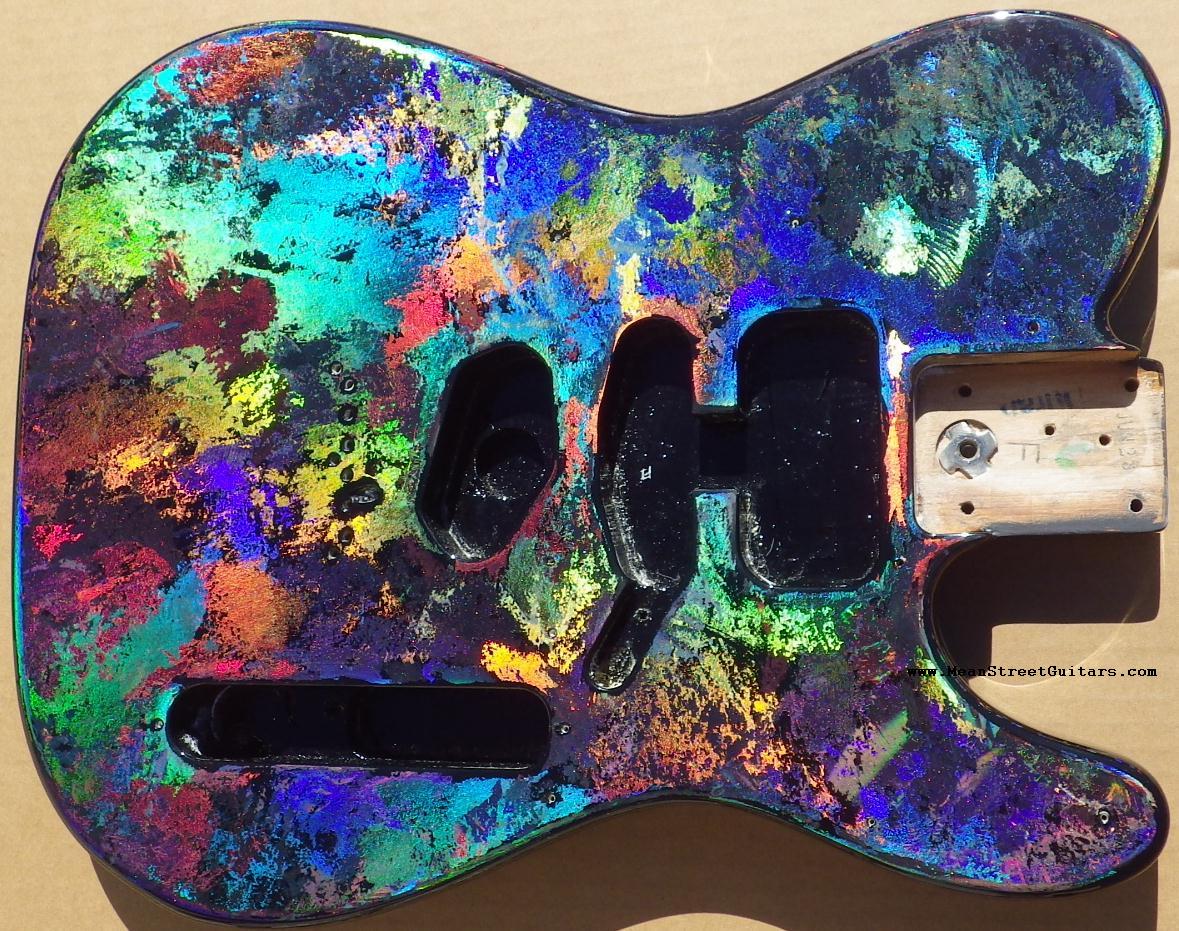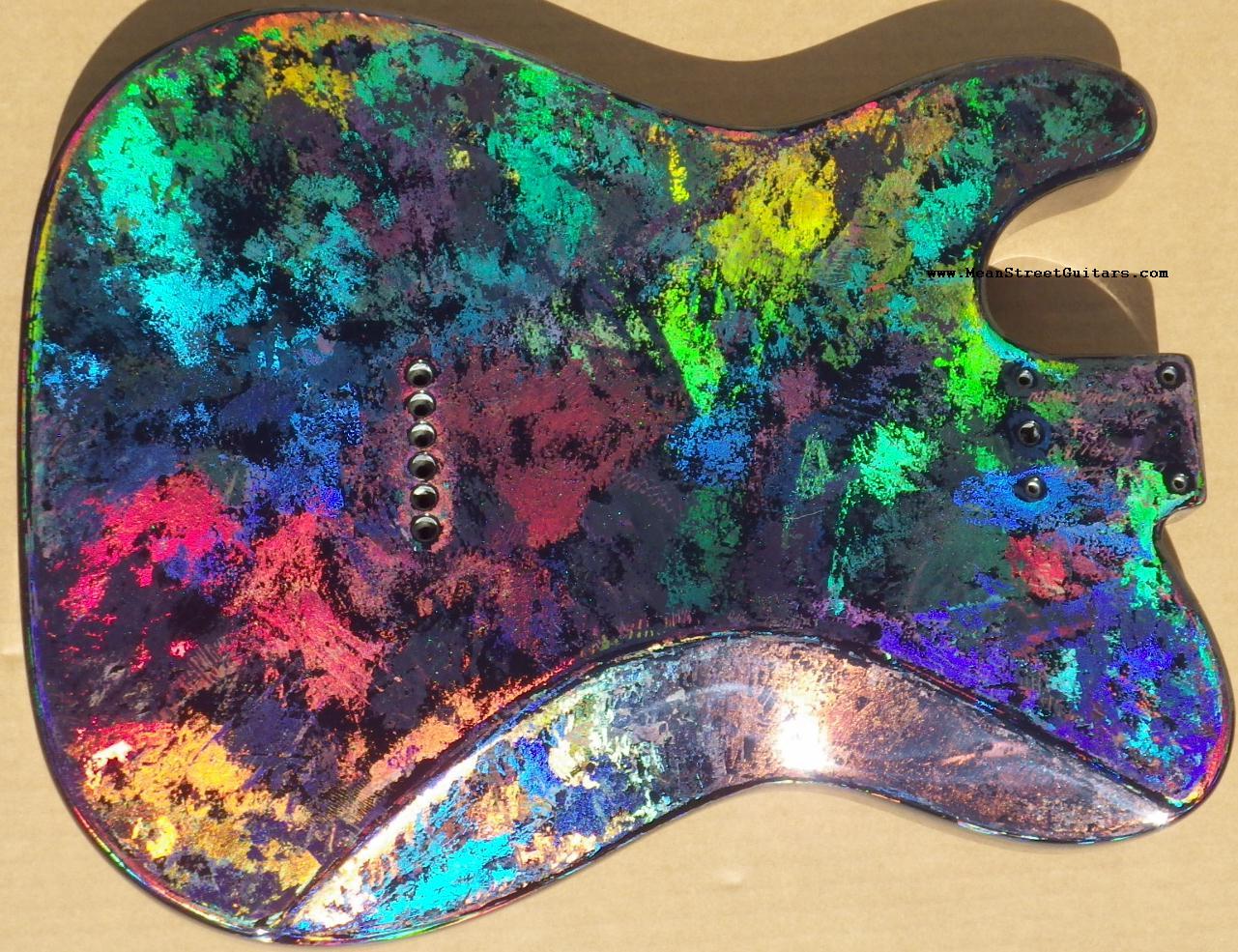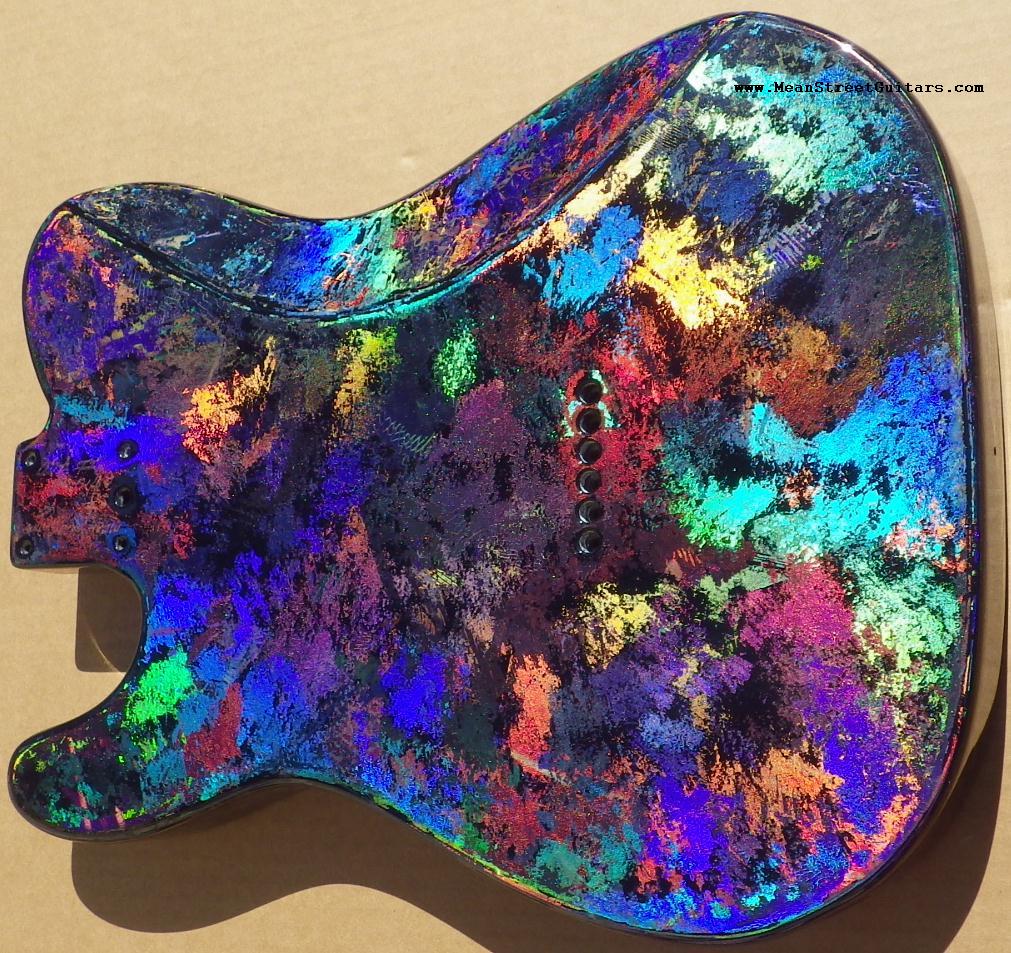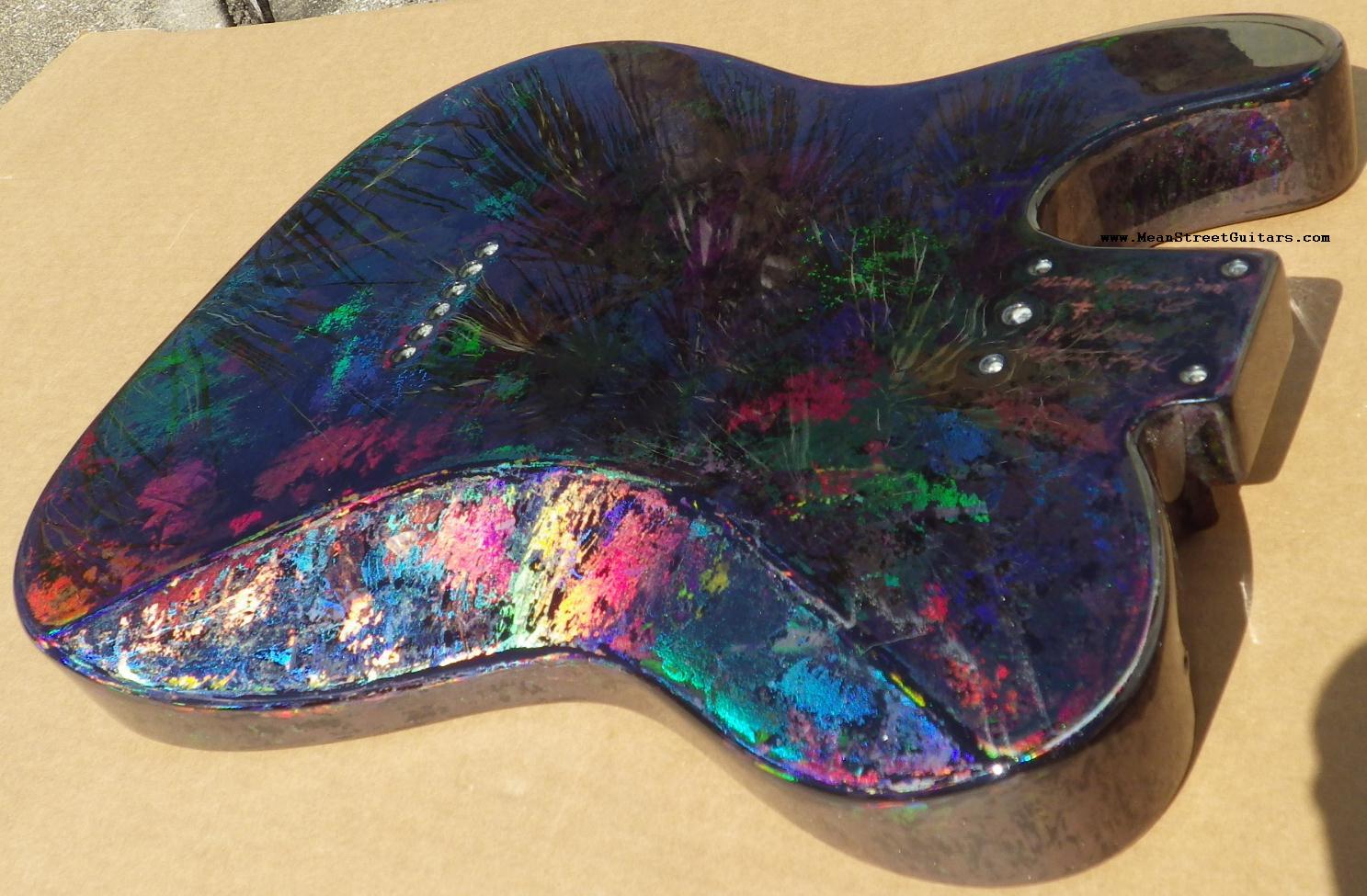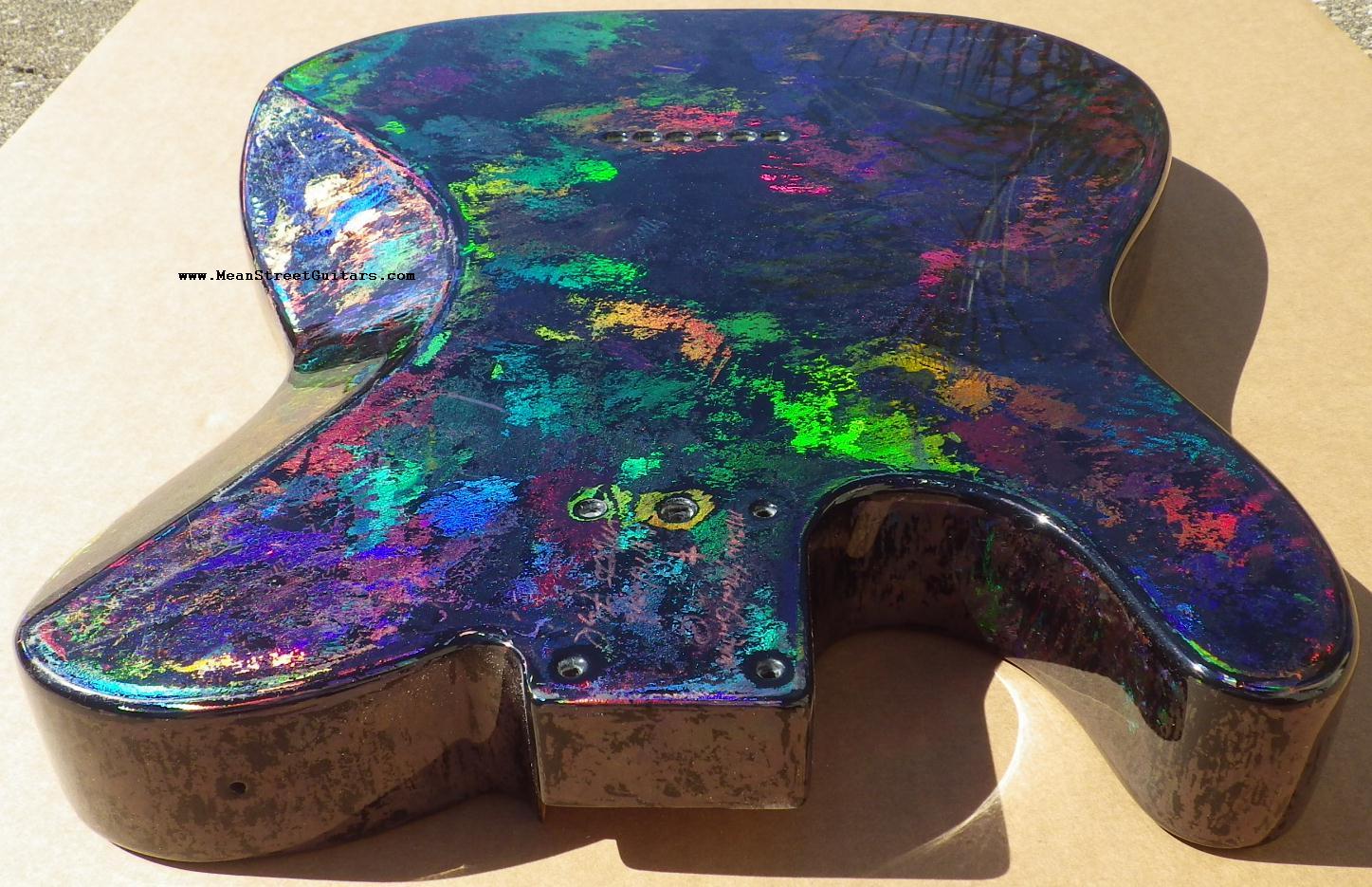 Mean Street Guitars Industrial EVH Wolfgang
Rick Nielsen "Checkers" style replica
Below are some older custom guitar builds and paint jobs...